Tipnoten.com
- "Bikin kue Lebaran tanpa oven? Memangnya bisa?" Kami tahu kamu pasti bingung saat baca judul artikel ini. Dalam bayanganmu selama ini bikin kue pasti harus pakai oven, apalagi buat jenis kue Lebaran. Eits tapi dengan resep-resep berikut ini, bikin kue Lebaran tanpa oven bisa jadi kenyataan lho:
1. Rainbow crispy treats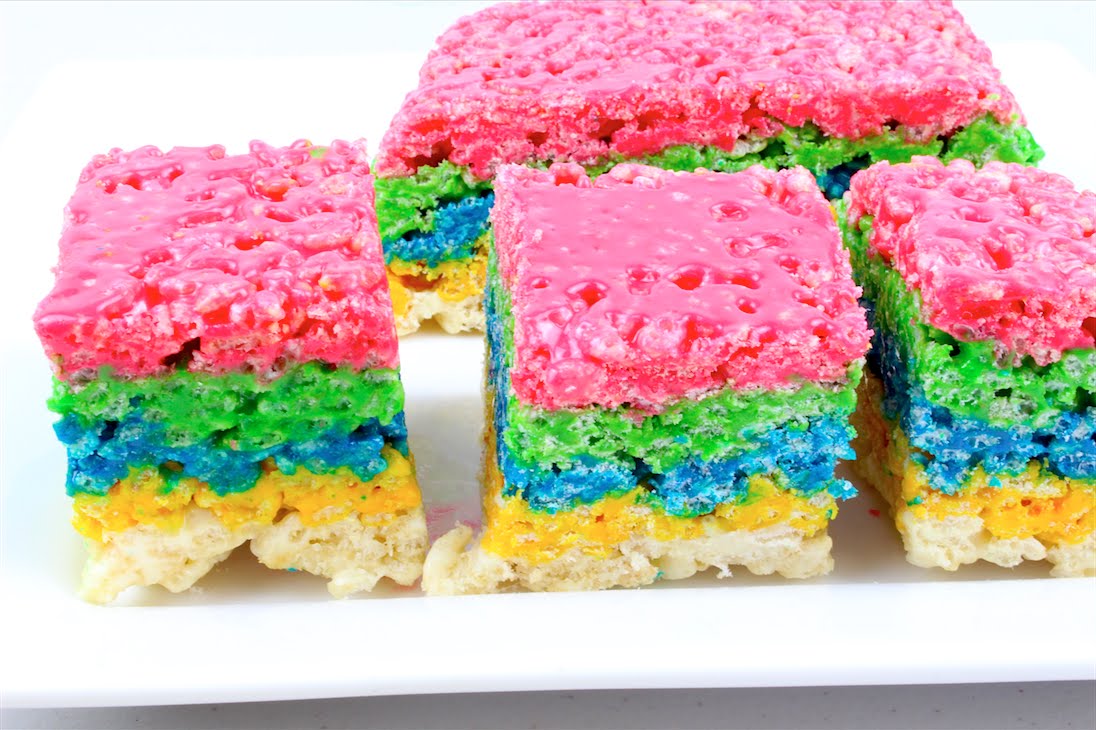 Penasaran cara bikin kue Rainbow crispy treats yang lucu kayak gini? Langsung saja siapin bahan:
Bahan:
Blue Band Cake and Cookie 3 sdm
Vanilla 1 sdt
Marshmallow 200 gr
Meses warna warni 100 gr
Sereal tawar 300 gr
Cara bikinnya kayak gini:
Cairkan Blue Band Cake and Cookie lalu masukan marshmallow. Aduk hingga semua tercampur rata dalam api kecil.
Masukan vanilla lalu dilanjutkan dengan sereal, aduk hingga rata.
Tambahkan meses warna warni lalu aduk hingga rata. Matikan kompor.
Tuang adonan ke dalam loyang persegi panjang ukuran 28 x 10 x 4 yang sudah diberi lapisan plastik kemudian ratakan. Beri taburan meses warna-warni.
Masukan adonan ke dalam kulkas dan dinginkan selama 30 menit. Sajikan.
2. Bola-bola sus keju goreng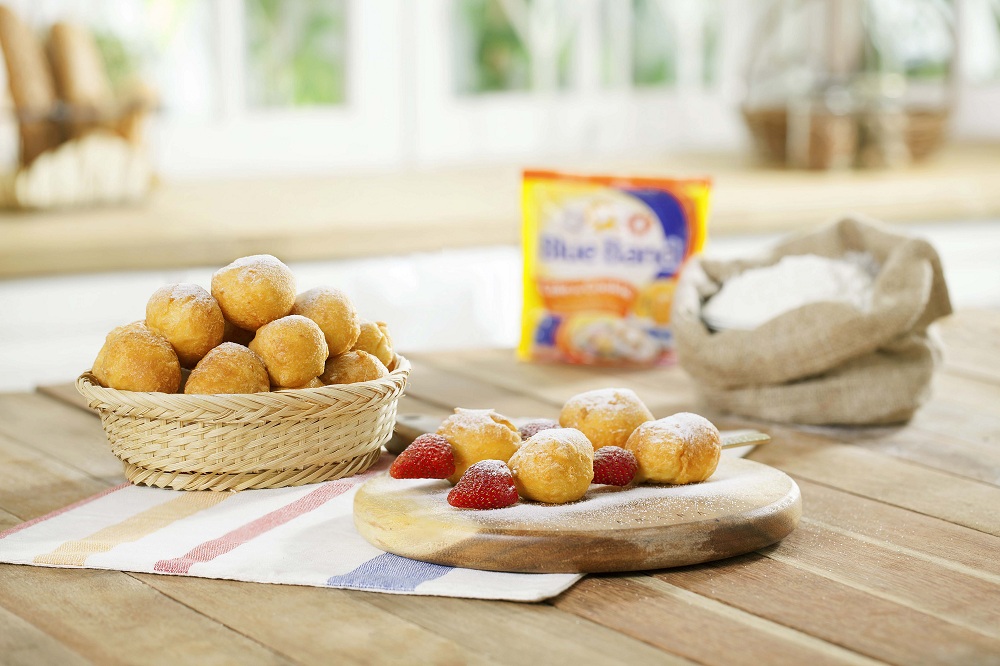 Buat hidangan saat Lebaran coba deh bikin bola-bola sus keju goreng:
Bahan:
Blue Band Cake and Cookie 150 gr
Tepung terigu 150 gr
Baking powder 1 sdt
Keju cheddar parut 3 sdm
Telur 4 butir
Garam 1 sdt
Air 250 ml
Minyak goreng untuk menggoreng
Terus cara bikinnya gimana? Ikuti langkah-langkah berikut saja:
Panaskan air di dalam panci, masukan Blue Band Cake and Cookie, lalu tambahkan garam dan rebus hingga mendidih
Masukan tepung terigu, aduk terus sampai adonan menjadi kalis. Angkat lalu taruh adonan dalam wadah besar dan tambahkan baking powder.
Tambahkan telur aduk hingga rata. Setelah selesai, masukan keju cheddar parut, aduk bahan hingga tercampur sempurna.
Panaskan minyak. Bentuk adonan menjadi bola-bola, lalu goreng dalam panci hingga mengambang.
Angkat lalu tiriskan. Terakhir, berikan taburan gula halus di dalamnya. Selesai.
3. Kue kacang strawberry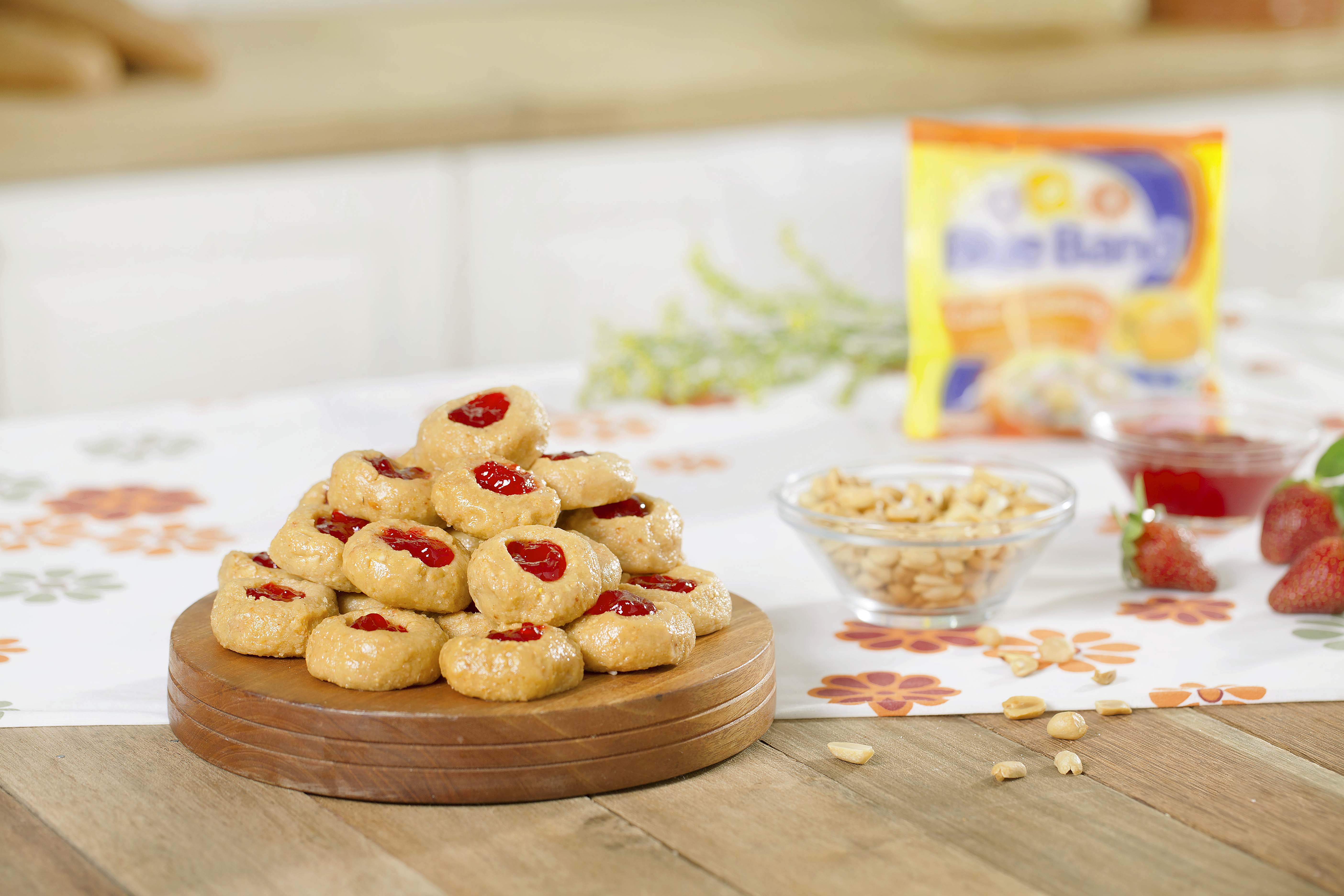 Bereksperimen yuk dengan cara bikin kue kacang strawberry yang caranya bikinnya begini:
Bahan
:
Kacang tanah tanpa kulit, sangrai hingga matang 100 gr
Selai stroberi 5 sdm
Garam ½ sdt
Gula halus 100 gr
Selai kacang 100 gr
Blue Band Cake and Cookie 2 sdm
Ikuti langkah-langkah berikut untuk membuat kue kacang strawberry:
Siapkan satu wadah kosong. Masukan Blue Band Cake and Cookie, garam, dan gula halus, aduk hingga rata.
Ambil kacang tanah yang telah disangrai, masukan ke dalam wadah berisi adonan
Setelah kacang tercampur seluruhnya. Bentuk adonan menjadi bola, lalu letakan bulatan adonan ke atas wadah berbeda
Tekan bagian tengah bola-bola tadi hingga menjadi agak pipih. Terakhir, tambahkan selai stroberi ke tengahnya.
Masukan dalam kulkas hingga 1 jam. Siap disajikan.
4. Kue kelapa kismis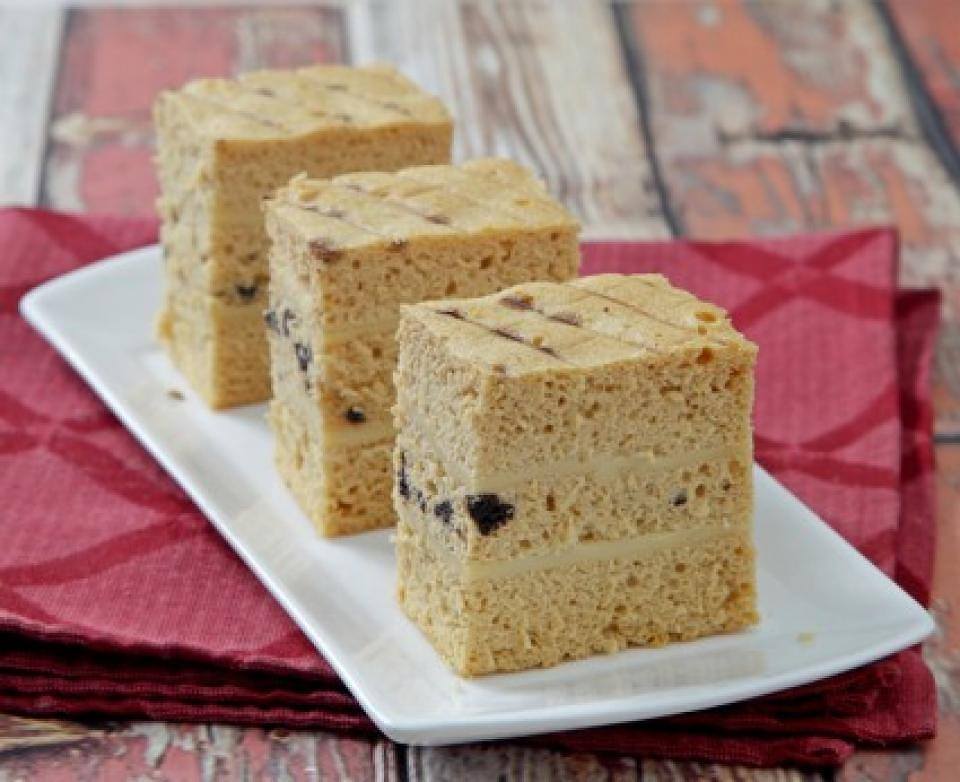 Cuma butuh waktu sekitar satu jam buat bikin kue kelapa kismis seperti ini:
Bahan:
Blue Band Cake and Cookie 50 gr
Susu kental manis ½ kaleng
Gula palem 35 gr
Kismis ½ cup
Biskuit marie 200 gr
Santan bubuk 20 gr
Kelapa parut kering (optional)
Cara bikinnya adalah:
Panaskan Blue Band Cake and Cookie, susu kental manis, gula palem, aduk hingga rata dengan api sedang. Pastikan adonan tidak mendidih. Setelahnya pindahkan adonan ke mangkuk sedang.
Ambil wadah kosong berukuran sedang. Masukan biskuit Marie, kismis, santan bubuk, aduk ketiga bahan hingga rata.
Tuangkan adonan Blue Band ke dalam campuran biskuit di dalam wadah lalu aduk sampai tercampur sempurna.
Setelah adonan Blue Band dan biskuit tercampur. Masukan bahan ini ke dalam loyang berbentuk persegi panjang lalu ratakan
Dinginkan kue di dalam kulkas selama kurang lebih satu jam. Beri taburan kelapa parut jika mau.
5. Kue kastengels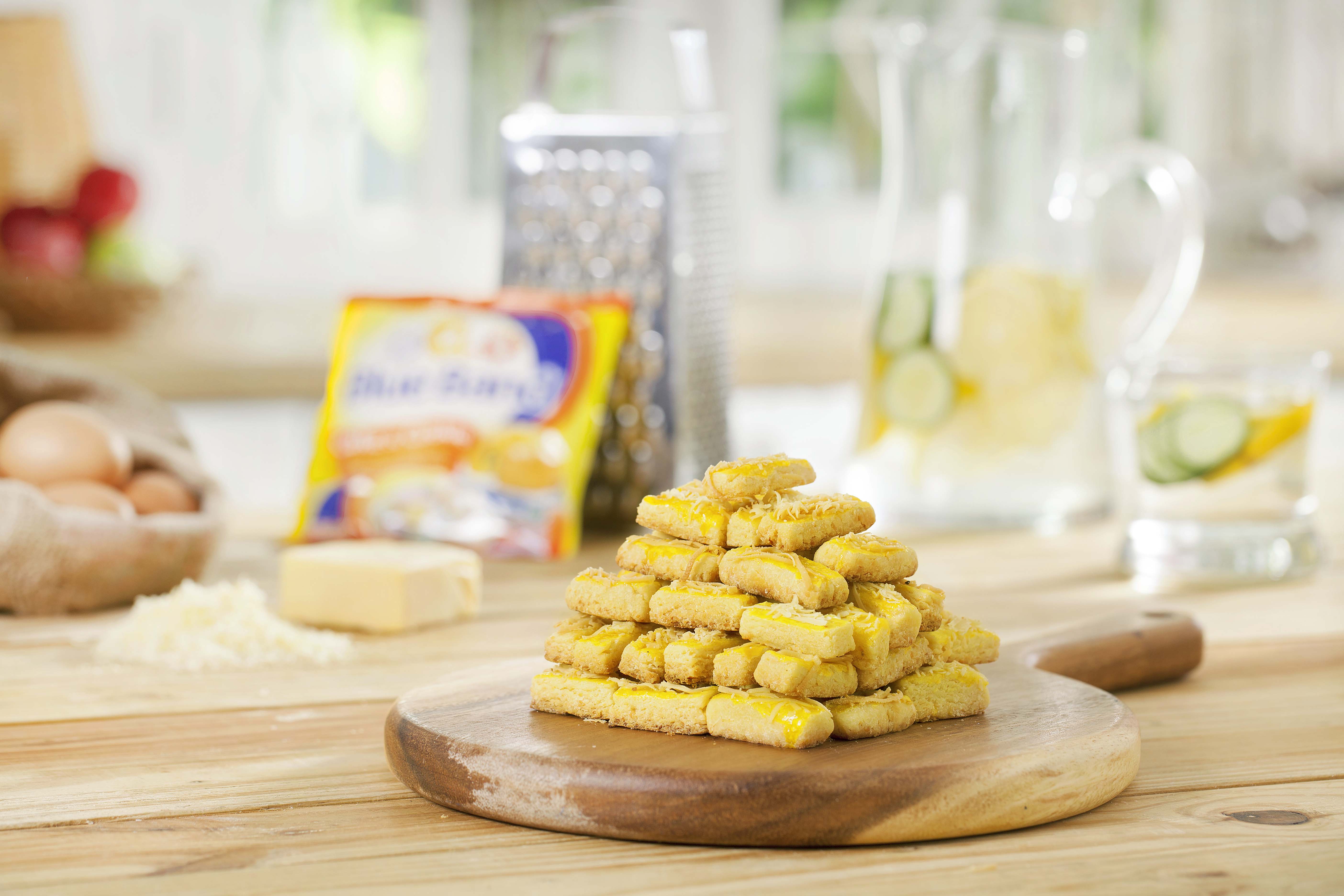 Beri kejutan untuk keluarga dengan menghidangkan kue kastengels yang kamu buat sendiri:
Bahan:
Gula halus 2 sdm
Keju edam parut 50 gr
Keju cheddar parut 80 gr
Kuning telur untuk olesan 1 butir
Tepung maizena 2 sdm
Blue Band Cake and Cookie 5 sdm
Susu bubuk 2 sdm
Kuning telur 2 butir
Tepung terigu 200 gr
Cara bikinnya yaitu:
Ambil wadah kosong. Masukan Blue Band Cake and Cookie dan kuning telur aduk sampai rata.
Campurkan gula halus dan aduk sampai tercampur sempurna.
Tambahkan tepung terigu lalu aduk lagi sampai rata. Campurkan keju cheddar parut dan edam parut, aduk lagi semuanya.
Masukan tepung maizena, aduk semuanya hingga adonan menjadi kalis.
Letakan adonan di atas papan datar. Lalu pipihkan adonan menggunakan rolling pin ataubotol kaca. Jika sudah pipih, bentuk adonan menjadi kastengel.
Pada bagian saringan kukusan oles Blue Band Cake and Cookie. Letakan adonan kastengel di atasnya satu persatu. Oleskan kuning telur lalu beri taburan keju di atasnya.
Masak di atas api kecil selama kurang lebih 30 menit. Selesai.
Sekarang kamu bebas berkreasi bikin aneka kue Lebaran tanpa harus takut gak punya oven. Dengan berbagai resep yang ada di website (www.blueband.co.id/dapurnooven) serta channel Youtube Blue Band, kamu bisa belajar bikin kue secara lebih gampang. Jangan lupa buat selalu memakai Blue Band Cake and Cookie yang merupakan perpaduan antara margarin dan butters sehingga membuat kue lebih lembut dan wangi.
(Sumber:
Idntimes
)
dan